If you book BDX, you get really cool content – preferably from the in-house studio. But that's not all. We'll work with you to develop the communication and storyline for your project – including creative consulting. Power, passion and speed are included free of charge.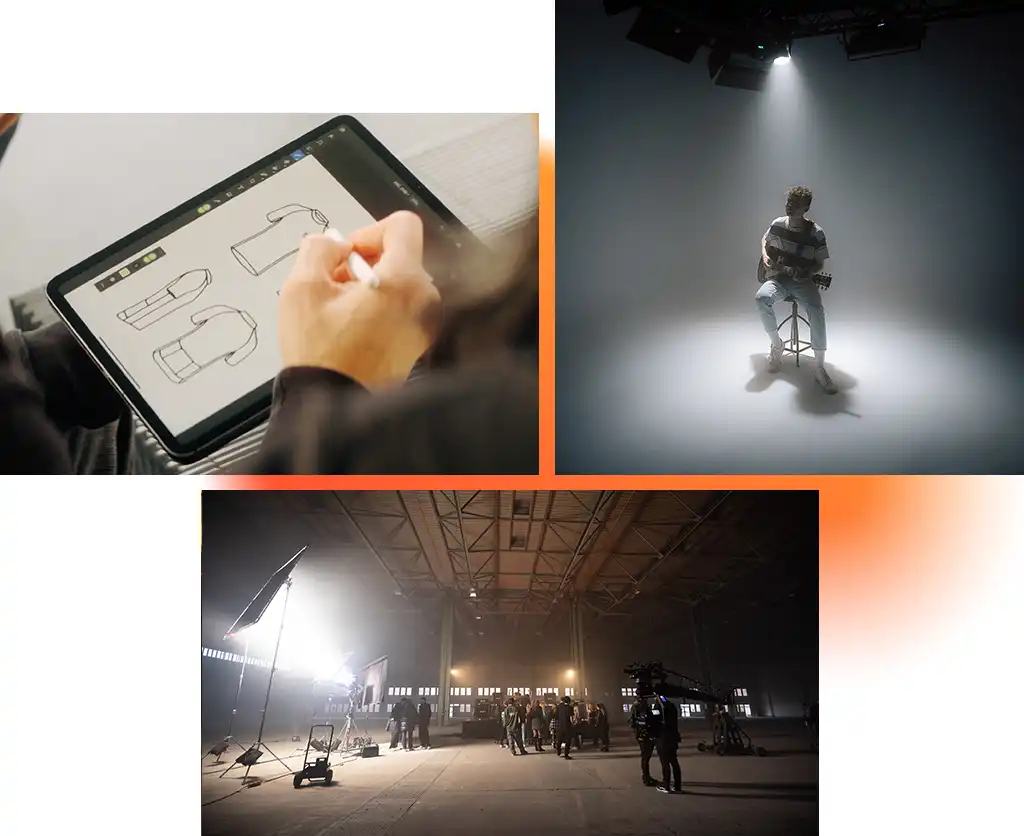 Through effective project planning and just-in-time edits, time saving is our most valuable asset. This allows us to provide outstanding content while the event is still running and make TikTok and Reels available for editing on the same day.
Thanks to worldwide productions with the best artists, brands and creators, we have an incredibly strong network. Whether it's a model in Tel Aviv, a street style artist in Miami or a filming permit for Leipzig Airport. Our connections make it possible.
Our office in Leipzig-Plagwitz not only offers enough space for our growing team, but also for our own studio – equipped with state-of-the-art lighting and camera technology. This allows us to realize your projects even better and more efficiently.
We work with people who inspire us,
on projects we love.
And we make the difference.
After an initial assessment, we can decide
if it's a good fit and if we should get
into the project together.
Use our contact form or send us an email directly to booking@bdxmedia.com.