for love brands and those that want to be one.
We accompany your vision.
From the first idea to the final campaign.
From the first draft to the final movie.
With commitment, dedication, and passion.
For your product, your brand, your story.
To make you stand out.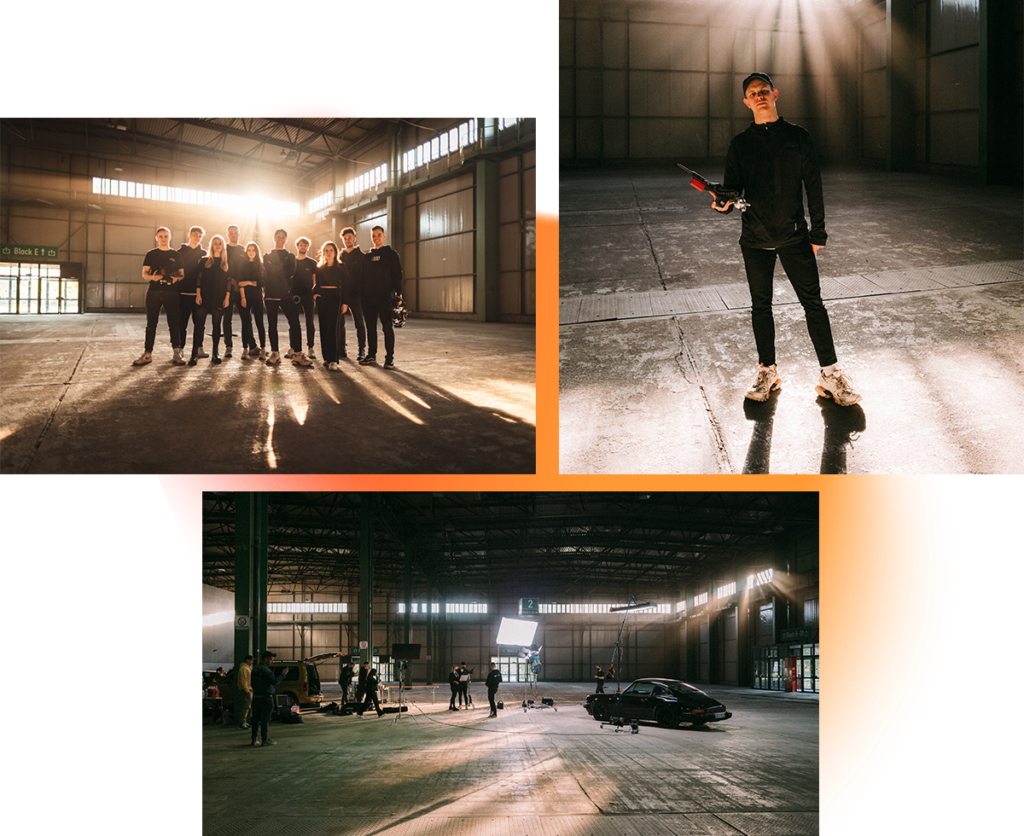 TVCs. Social Assets. Kampagnen.
Wir schreiben Geschichten. Und zwar die, die du nicht einfach wegwischt. Egal ob TVC, Social Media Creation, Foto- und Videoproduktion oder internationale Kampagne: Wir produzieren genau den Content, den du brauchst.
KONZEPTION. KREATION. PRODUKTION.
Wir sind mehr als eine Videoproduktion – und mehr als eine Werbeagentur. Wir sind BDX. Die Multimedia Kampagnen Agentur. Wir begleiten den gesamten kreativen Prozess deiner Kampagne. Von der Strategie über das Konzept und die Produktion bis zum finalen medialen Output. Full Service. Foto. Video. Story.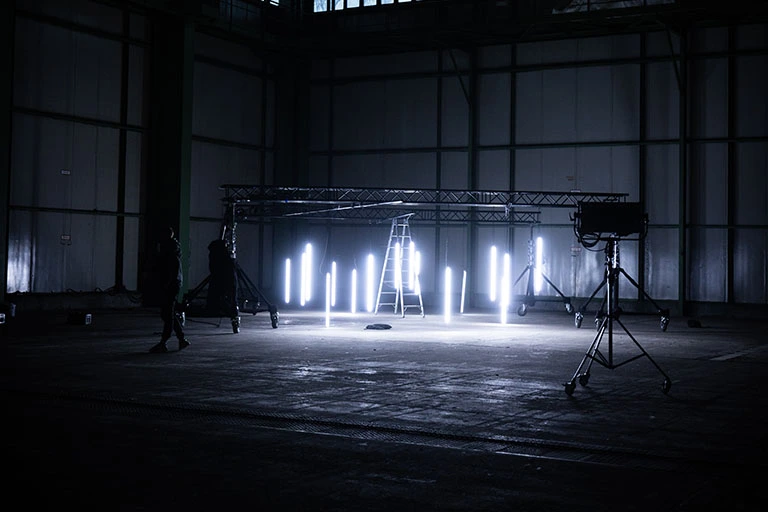 Wir steigen nicht erst bei der Produktion ein. Unser Service beginnt beim ersten Kapitel deiner Story. Gemeinsam erarbeiten wir die Kommunikations-Strategie deiner Kampagne und definieren den Output.
Du lieferst die Seiten, wir schreiben die Geschichte. Packendes Storytelling ist unsere Leidenschaft. Egal ob in 15 Sekunden oder 60 Minuten: Wir geben deiner Story den Rahmen, den sie braucht.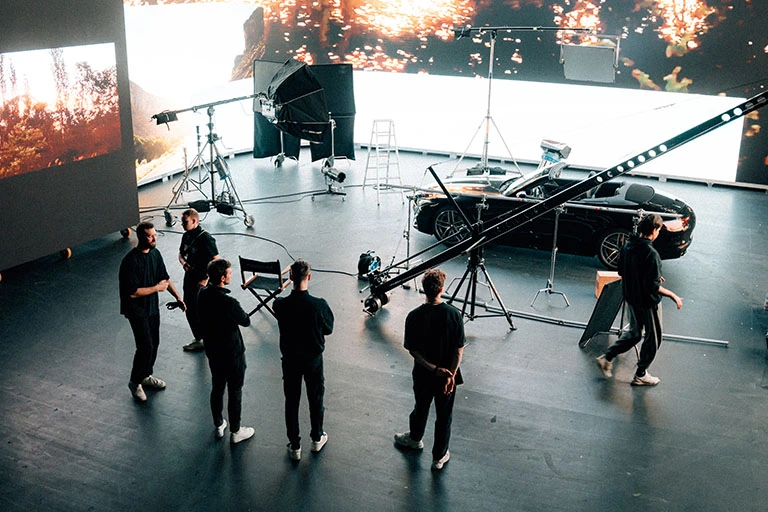 Ob One-Man-Army oder 35-Mann-Team: Wir decken jeden Bedarf ab und sind immer am Puls der Zeit. Von TV Werbung bis Real-Time-Edit Social Content. Bigger. Better. Faster. Stronger. BDX.
Du hast Bock auf Projekte mit Love Brands wie Adidas, BMW oder Louis Vuitton? 
Du hast Bock auf Next-Level Media Production von Social Media bis TVC?
Du bist bereit für 100 % Commitment und #BDXORNOTHING?
Dann bewirb dich jetzt und werd' Teil der Crew!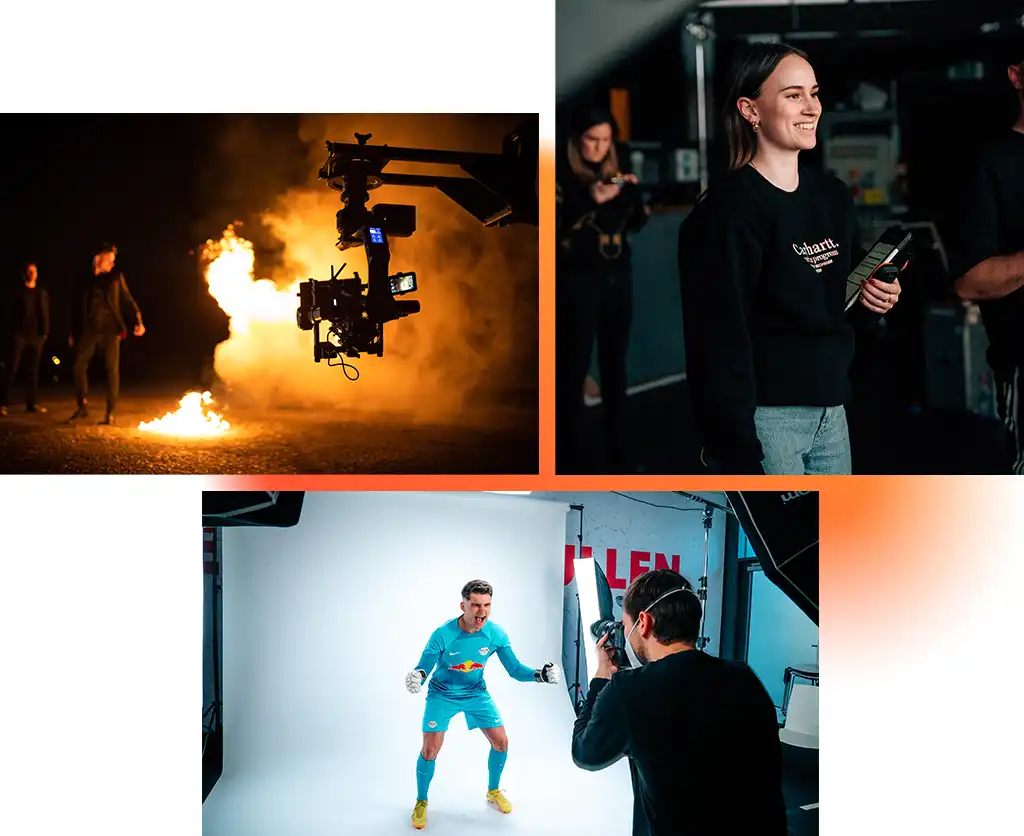 Wir arbeiten mit Menschen, die uns inspirieren,
an Projekten, die wir lieben. Und wir machen den Unterschied.
Nach einer ersten Bestandsaufnahme können
wir entscheiden, ob es matcht und wir zusammen
ins Projekt einsteigen.
Nutze unser Kontaktformular oder sende uns direkt eine E-Mail an booking@bdxmedia.de